Information About Our Firm
The Ault Firm, P.C., was founded by Christopher M. Ault in an effort to give clients an option outside of the normal big law firm where their case can be lost or overlooked. Many law firms and attorneys are machines that simply churn out billable hours, and at times, not much else. This is not always the most beneficial set of circumstances for the clients. At the Ault Firm, P.C., we take a more personalized approach to working with our clients. Every case is different and we strive to find the most effective solutions to your legal challenges. Our diverse backgrounds and experiences give us the ability to come up with solutions that other attorneys may not be able to see.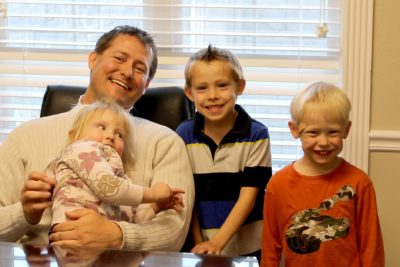 Christopher M. Ault
Chris was born and raised in Salt Lake City and Sandy Utah. He graduated from high school in Sandy Utah and attended the University of Utah on an academic scholarship. At a young age, Chris's mother told him that he should be a lawyer because he loved to argue and was pretty good at it. Chris excelled in school, and after graduating early from the University of Utah, he enrolled in law school at the University of Miami. During law school, Chris saw that there were seemingly as many specialties in the law as there were lawyers. After talking with every attorney he could find, and some soul searching, he decided that the only type of law he could practice long-term was that which helped people.
During law school, Chris was trained at the Miami law firm of Morgan & Morgan, where he helped defend against large personal injury cases, and helped shaped the appellate law (appeal-related law) of underinsured and uninsured motorist coverage in the State of Florida.
After graduating from law school, Chris worked at a Provo Utah Personal Injury and Provo Utah Divorce and Custody Law Firm, Ivie & Young, While there he became the senior partner's go-to guy, handling cases of all types for personal friends of the firm. While at Ivie & Young, Chris also assisted in the defense of some high profile Utah Injury cases involving millions of dollars. It was at Ivie & Young where Chris gained his passion and truly became a skilled Utah Accident Attorney and Utah Custody Attorney.
In order to be closer to his new family, Chris took a position with a prominent the Salt Lake City law firm. Although Chris was able to do some work that he enjoyed, including occasionally working as a Salt Lake City Divorce Lawyer and Salt Lake City Injury Lawyer, the focus of the practice was insurance companies and not people – in other words, helping the insurance company to pay out as little as possible after accidents had occurred. Here he learned the tricks insurance companies play to try to pay out as little as possible to injured people, and how to make sure his clients avoid those traps as much as they can.
In 2010, Chris opened the Ault Firm so that he could take the types of cases he had formed a passion in working on: Utah Personal Injury and Utah Family Law. These were cases where he could have direct involvement with the clients, and where he could make the most difference. Since that time, the firm has grown from one attorney in a 10'x10' office to several attorneys and staff that help hundreds of people each year. Chris and the firm have been recognized for their superior work both by other attorneys and clients.
Chris brings a unique perspective to the practice of law and helping people as an outstanding Salt Lake City Trial Attorney. He has seen the other side of Utah Injury cases through working for the defense for the first several years of his career and knows the tricks they play. He has seen the ugliness of a Utah Custody case as a Utah Lawyer that is a single father. Because of his experience he is able to help his clients see the problems and prevent many of the bad outcomes that other lawyers do not. He also knows what proverbial buttons to push to make sure that the best result is had for the client.
When looking for an Injury Attorney in Salt Lake City or a Divorce and Custody Attorney in Salt Lake City remember that you want someone that will help you make the decisions that are in your best interests, not someone who will force you to make the decision they think is best for you. Christopher Ault approaches all of his Utah Personal Injury and Utah Divorce cases with this. He also instills this value in the other attorneys and staff at the firm.
Education
University of Miami School of Law, Miami Florida Juris Doctor, 2005
The University of Utah, Salt Lake City, Utah Bachelors of Science Major: Political Science, 1999 (Honors at Entrance)
Admissions
Utah Justice and District Courts, 2006
United States District Court, District of Utah, 2006
Awards
Utah Business Magazine: Utah Legal Elite 2010-2016
Martindale Hubbell AV Preeminent Peer Review Rated
Lead Counsel Rated in Personal Injury and Family Law
American Institute of Personal Injury Attorneys 2016 Client Satisfaction Award
Expertise Best Divorce Lawyers in Salt Lake City 2016
The National Trial Lawyers Top 100 Trial Lawyers
Contact Info