"Just because you did it doesn't mean you're guilty"
Utah Criminal Defense Law Firm
If you or a loved one have been arrested, there are many choices that must be made, and there is usually some sense of urgency in making those choices. If you are before a judge in the Juvenile Court, please follow this link, otherwise please read on.
Should I Hire an Attorney?
One of the decisions to be made is whether to hire an attorney. If you choose not to hire an attorney, you are choosing to navigate the course with a blindfold. Before law school, I remember trying to fight a traffic ticket without help. I was completely overwhelmed by what the prosecutor gave me. It seemed like nothing was written in English, or, at least, not understand English. Everything was pursuant to State v. Smith, or State v. Doe. I was lost. Then I went to law school. Now I know what these cases mean, and I understand how they apply to the cases that I am working on. On top of the confusing case law, there are more than 40 rules that must be followed in the Rules of Criminal Procedure, for example, and more if an appeal is needed.
If you choose to hire the right attorney, you will be guided through your court process with someone who has been there before. Judges can be intimidating, as can prosecutors. This is doubly true when your freedom is on the line, because then not only are you in unfamiliar circumstances, but the stakes are extraordinarily high. A misstep in court can land you in jail, in prison, and/or with hundreds of dollars in fines.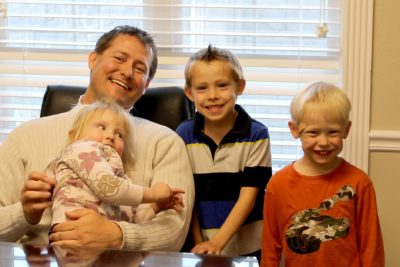 As you may know, the police make mistakes, as do prosecutors.
A problem, if you choose to go it alone, is that you may not know what those mistakes are, and almost certainly will not know how to capitalize on mistakes that may have been made. Not all cases have mistakes, and not all mistakes can be capitalized on, but it would be potentially life-changing if a mistake were missed that could have kept you out of prison. This is one major benefit of hiring an attorney to get you through your days in court, but there are tens of others, not to mention the simple fact that you will be able to relax when you know that you have a competent, experienced attorney leading you through the maze of judicial jargon, case law, and trial appointments.
Call Today for a Free Consultation.
While you or your loved ones are in jail or before the courts, there is nothing more important than making decisions with a clear head. We are here to help in making important decisions. If you call us today, we can start on your case right away, and start fighting for you to get your freedom back.

Contact Info
Contact our office to schedule a case review with a lawyer.
8817 Redwood Rd. Suite A1
West Jordan, UT 84088
3340 S 300 W #7B
Salt Lake City, UT 84115